420 at Grassroots Colorado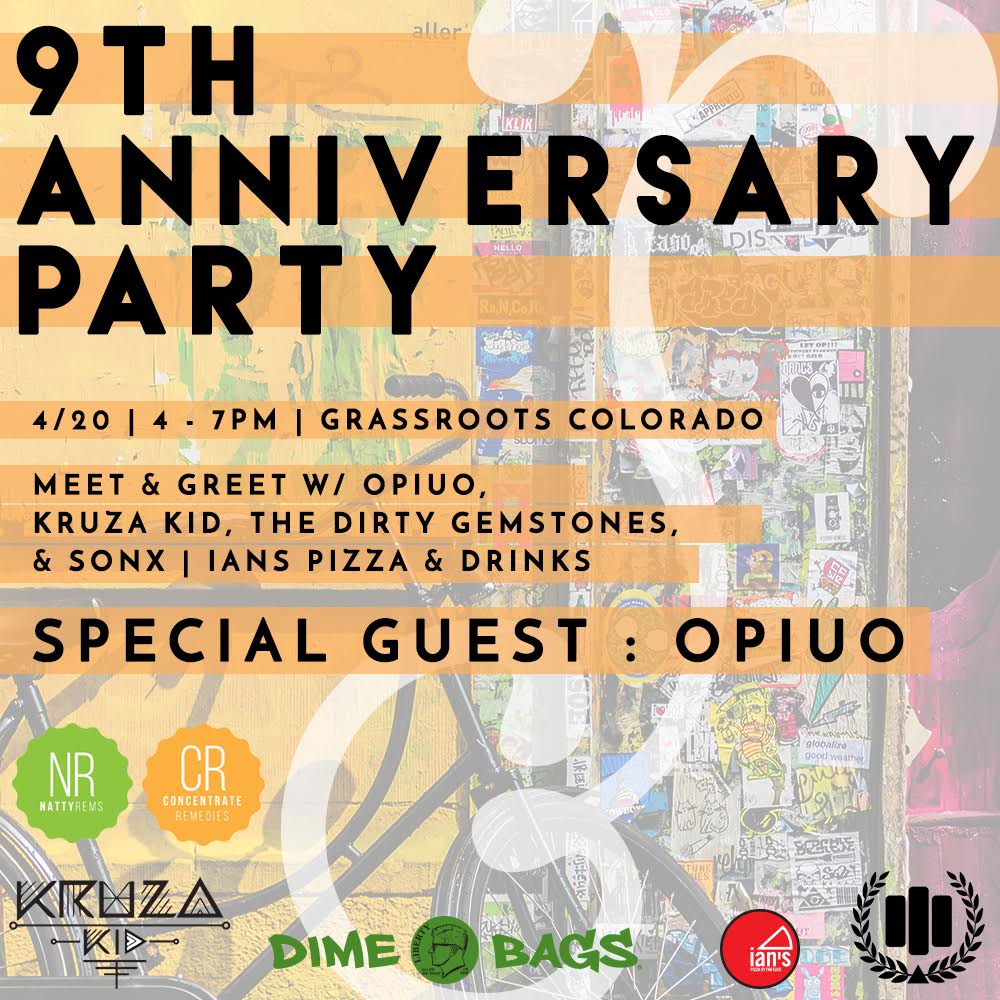 WE WERE LOADED UP FOR THIS YEARS 4.20 WEEKEND
We started off on April 19 with Bicycle Day featuring the one and only, Aaron Brooks. From incredible works of art to an exclusive merchandise drop, it was an awesome event. All of Aarons newest merchandise is now available in stores and online at Grassrootscalifornia.com! 
Along with our friends at Apothecary Extracts and Cheba Hut, we had the official grand opening of our newest roomies and store mates, Dime Bags! Dime Bags brings you a beautifully made, expansive collection of padded bags for your most precious valuables and day to day items.
Their "Hempster" blend material made of Hemp and Recycled Polyester makes for an extremely sustainable and long lasting item. Not to mention they are perfect for carrying your glass, all while looking super stylish! From mini backpacks to concentrate coolers and smell-proof totes, they have so much to offer. Dime Bags will be a permanent guest at the Grassroots Colorado and Grassroots Chicago shops, so be sure to stop in! 
As if that wasn't enough, we had an incredible line up for 4.20. Throwing down tunes, we had Mile High Sound Movements own, Kruza Kid. Kruza is a Denver native and having him here to set the soundtrack for the day kept spirits... high. Ian's Pizza Denver supplied the snacks with fan favorites like Mac n Cheese and Buffalo Chicken pizzas. We celebrated our 9-year Anniversary with full bellies and great music to compliment our biggest sale of the year and in-store-only drop of the Spring Summer 2018 line.  
We also surprised guests with a meet & greet from electronic artist, Opiuo! Headinling Red Rocks the next night, our customers and fans were psyched to spend some time with this talented artist.
Check out our recap video below of the entire weekends' festivities from IloveSickDrops and be sure to join us every First Friday in the Santa Fe Art District for more epic events.