10 Things We Can Learn From Nightmares on Wax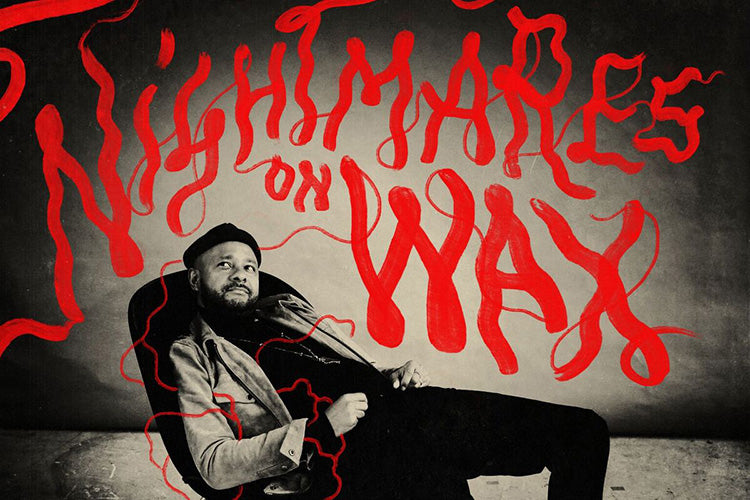 On Thursday, October 27th, Nightmares on Wax spent the evening at Grassroots Colorado. Fans had the chance to shop limited edition merchandise and browse crates full of vinyl, including Nightmares on Wax's vinyl, provided by Vinyl Me, Please, a record of the month club based in Denver. 
Vinyl Me, Please's Josh Thompson spun a groovy vinyl set before interviewing Nightmares on Wax for a live Q&A that you can watch here or read more about below. 
George Evelyn (AKA Nightmares on Wax or DJ E.A.S.E.) is a DJ and electronic music producer from Leeds, England. Growing up, his father had two gramophones and an upright piano in the kitchen that nobody played, but it wasn't until 1977 when he heard the song "Cool Meditation" by Third World that he felt a strong urge to buy his first record. Although his father had tons of records, his musical influence came more from his neighborhood and his disco dancing sister who brought home cassettes and records from winning competitions.
During the Q&A, Nightmares on Wax shared several pieces of inspiration and life lessons with us, but here is what stuck out the most:
1. The ability to help is more important than anything.

 

2. Invest in happiness.


 

3. You can make music anywhere.


 

4. Space is the place.

 

5. Music should be about doing what you want.


 

6. Don't have an opinion about a country unless you go there.

 

7. "If you don't go within, you go without."

 

8. Your reality belongs to you, everyone else is just playing a part in it.

 

9. When someone says something that upsets you, you decide whether it means something to you. 

 

10. When you tap into that love that comes from within, that's infinite. 

Nightmares on Wax's newest album, titled Shape the Future, is about just that; "What if we started to think about how we wanted it to be...well, that's an opportunity to shape the future. I want to create a conversation about we want, not what we don't want. And that's really what the album's about."
A huge thank you goes out to Nightmares on Wax and Vinyl Me, Please for spending the evening with us at Grassroots Colorado!
Stay tuned on Grassroots California's facebook page for more events coming soon. 
Nightmares on Wax Smokers Delight snapback is still available online. We also have a limited amount of long sleeve t-shirts available in store.
|
Posted on November 12 2018