Grab Bags Are Back at Grassroots California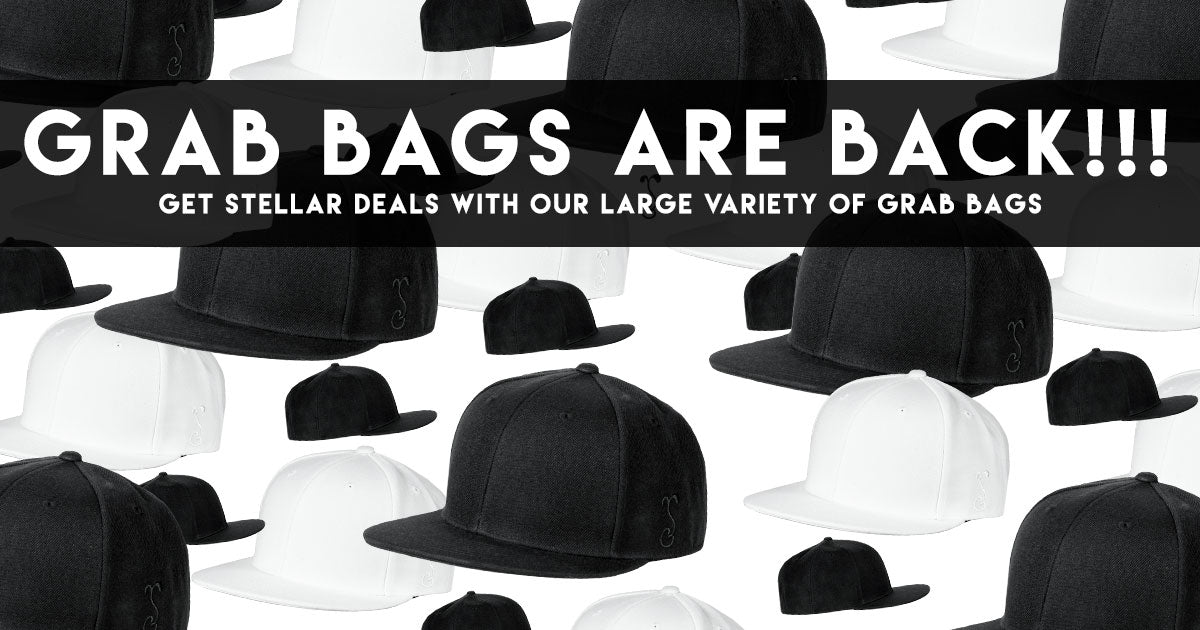 You've heard of our Stash Boxes, but now you can take advantage of our Grab Bag deals on our website! It boils down to the same concept with a spiced-up execution: shoppers can take advantage of savings by snagging some sunglasses, fitted caps, dad hats, and snapbacks by choosing a grab bag that's right for them.
Grab Bags vary by quantity as well as type, with single grabs stretching to 4-of-a-kind boxes. Just order your Grab Bag based on what you like, how much you want, and how much you want to pay for your products. Then, let the mystery of it all takes over! The Grassroots California staff will take it from there, choosing the products you'll receive. Much like our Stash Boxes, we'll surprise you with our very latest and greatest looks based on your order. Don't worry, we know how to style our customers, because we know our roots! Plus, everyone loves a good mystery...especially when the journey ends in new duds you'll be sure to keep in your closet for years to come. Our products are not only locally designed and produced, but also incredibly high-quality and durable. Clothing is an expression of self and an investment in that expression, so why not keep your statement pieces as long as you can? Our staff values quality and fashion, but above all, your satisfaction.
Our small group of designers never miss when it comes to making a statement that screams pride and individuality, so you're sure to love whatever your Grab Bag brings forth for you to wear in the new year. Plus, regardless of what design you end up with, you're supporting that small business talent and pouring your hard-earned cash back into a business that donates a percentage of online sales to their "Charity of the Seaon", whomever that may be. What better way to start the year! So go ahead, roll the dice in 2018 and start the year off with our Grab Bag special at Grassroots California.
|
Posted on January 16 2018