Is There Anybody Out There? A Pink Floyd x Grassroots Collection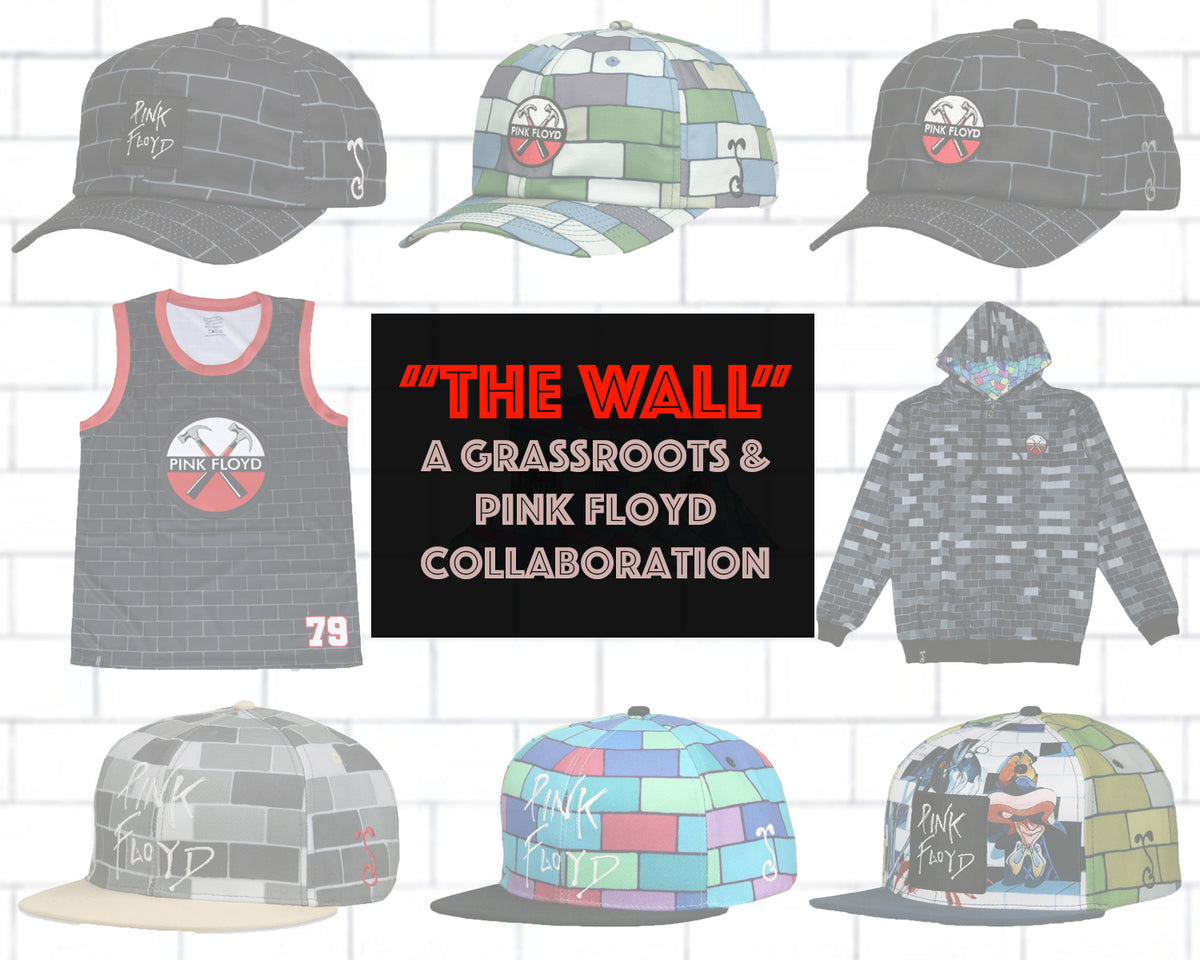 Grassroots California has teamed up with Pink Floyd, the godfathers of Psychedelic Rock n Roll, to create our first capsule with the band, inspired by their world-renowned album "The Wall".  
Released in November of 1979, Pink Floyd, "The Wall" became one of the most influential albums of its time. This double-album dealt with war, loneliness, fascism, and of course Walls.  With over 23 million copies have sold in the past 40 years, it is one of the most purchased albums of all time. Since then, the revered album has been recreated in other mediums including an animated/live-action film and a rock opera.  
In today's climate, we felt releasing "The Wall" items first would be best.  Concentrating on album artwork, this line consists of a Basketball Jersey and a Reversible Hoodie, plus three Dad Hats, two Snapbacks, a Fitted Hat and a Reversible Bucket Hat.   All items are limited edition with only 150 - 210 of each item made, and they will not be reprinted.  Cop your Pink Floyd x Grassroots California merch now before it sells out!
|
Posted on December 23 2019