Movement Gallery's First Group Show - This Me Now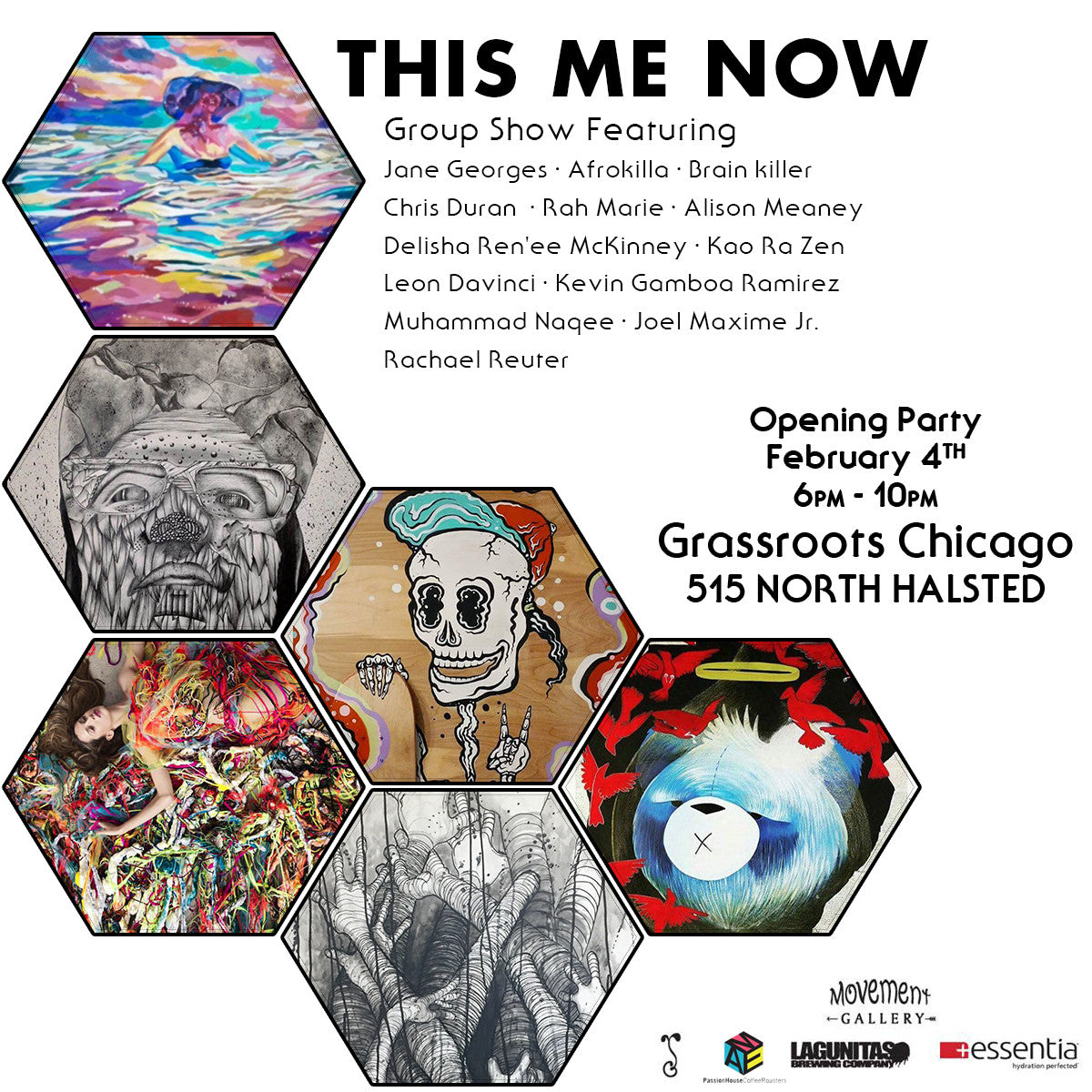 The Movement Gallery was blessed with its' first group show this past weekend. Collaborating with Rah Marie on this exhibit, she put together the vision while we provided the space. We were lucky to have 13 different Chicago artists showcase their work in the gallery. The artists were given a task to create a self portrait, and the result were very interesting. Some pieces were traditional recreations of the artists, and others took a very abstract approach.
The pieces captured the prospective the artist had about themselves which allowed the viewer to receive a unique view into their world.
The feedback was great and the attendees had an amazing time. Their thirsts were quenched with beers from Lagunitas, Passion House cold brewed coffee, and electrolyte infused water from Essentia. DJVB provided soothing sounds from his turntable throughout the evening.
This Me Now will be exhibited until February 19th.

The Movement Gallery will be taking a break this March. We will be expanding the space and preparing for our biggest show yet - a grandiose celebration for our one year anniversary as a store. More details about that will be announced on our Facebook, Instagram, and Newsletter. 
|
Posted on February 15 2017
1 comment
I Love your company,and really support it .Looking forward to participating in this anniversary party.Keep up the Great work and cool products.