Now Hiring Graphic Designers!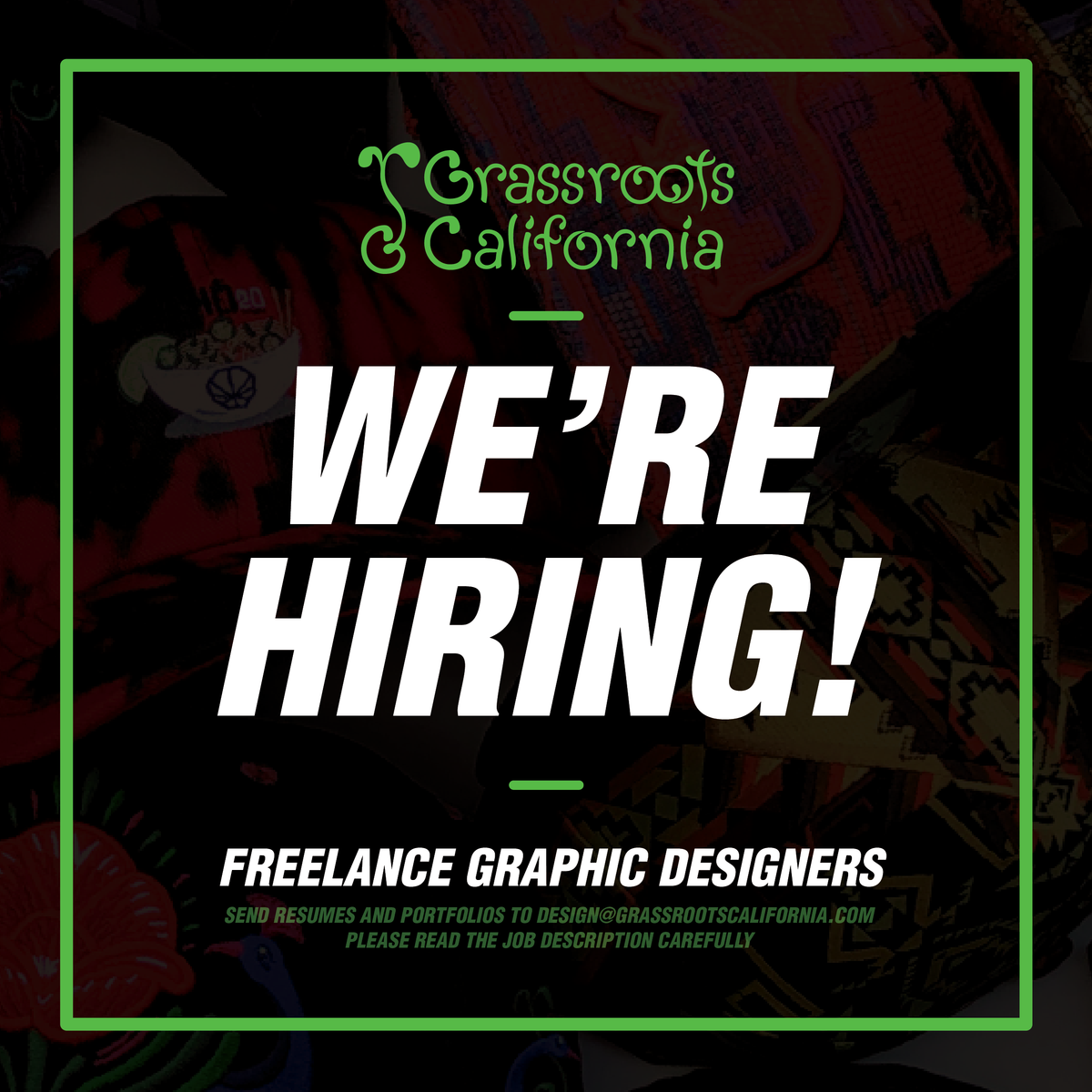 Grassroots California is looking for creative and motivated Freelance Graphic Designers to work alongside our creative team.You will be responsible for following Grassroots or Client project briefs and creating headwear, apparel, and accessories around that with possible opportunities to assist in other aspects such as creative marketing.
RESPONSIBILITIES:
• Working alongside Grassroots Creative Team and Clients.
• Follow project briefs, while also giving creative suggestions.
• Ability to stay organized with multiple projects.
• Meet Project Deadlines.
QUALIFICATIONS:
• In Depth Knowledge of Adobe Suite Products Illustrator and Photoshop. InDesign is a plus.
• 2 to 3 years of experience with Graphic Design and the required Adobe Programs.
• Great communication and problem solving skills.
• Ability to work independently, but also follow detailed instructions.
• A strong passion for Graphic Design and Apparel Design.
• Detail Oriented.
• Time management skills.
• Ability to take constructive criticism.
TECHNICAL KNOWLEDGE (Not Required, but a plus)
• Pantone Familiarity
• Knowledge of apparel applications and how to design for them (Embroidery, Screen Print, Sublimation, etc...)
• Apparel/Accessory Technical Package Understanding.
• Sourcing Experience.
If you believe you meet all these requirements, please send your resume and portfolio on or by February 15th to Design@grassrootscalifornia.com with subject Freelance Design Position "your name".
|
Posted on February 01 2021