San Pedro Del Sol V2: Bigger, Bolder, Better!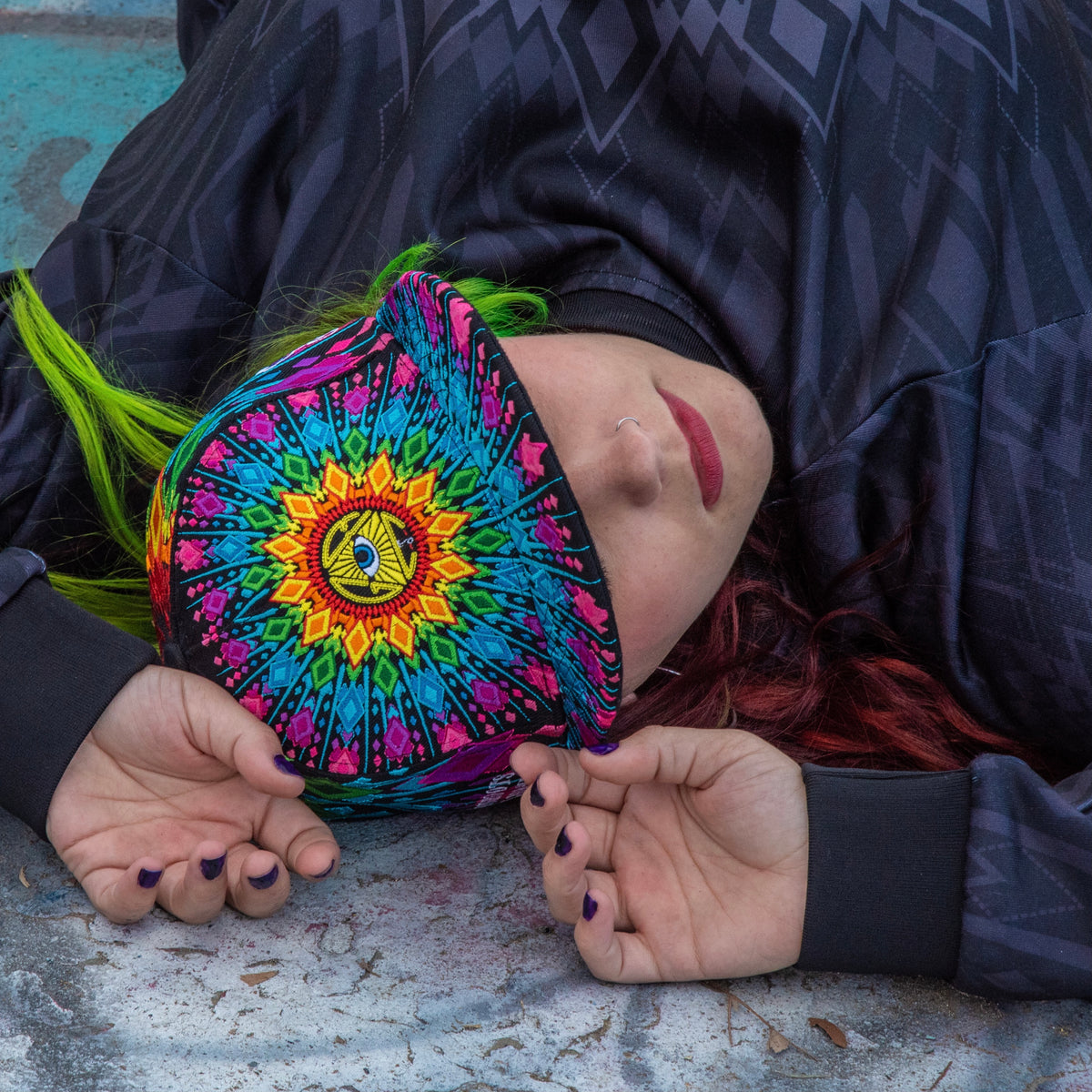 San Pedro Del Sol Out Now
Grassroots California's Early Spring and Summer Collection got a splash of color this week when the San Pedro Del Sol (or SPDS) Limited-Edition Collection dropped and IT IS BOLD, Sprout Fam! The collection is actually the second variation of the Grassroots-original collection known for the "Eye of Providence" imagery, a symbol connected to the Illuminati and the US Dollar. This desert-inspired collection is as bold and beautiful as it gets with a black and white and rainbow color-scheme. This V2 Collection is now available on the Grassroots App, Grassroots website, and all other sales channels.
"SPDS V2 was inspired by the harmony of sun and earth and the life which that relationship creates in the Western part of North America.  A prism in the mind separates a spectrum of colors visible to the naked eye during the day from the darkness of cold desert nights.  The all-seeing eye of the Illuminati reminds us we are not alone in the desert ever. "
The SPDS V2 Collection includes 10 new products and new sizes! Yes, we heard you, Sprout Fam: you want more fitted hats. This collection includes not one, but TWO Fitted hats, as well as a Boonie Hat, Snapback, Aspen Wool Hat, and Trucker Hat. We also heard that we needed bigger sizes, and we listened! All the apparel in this drop, including a tall hoodie, crewneck, jersey, and shorts, now come in sizes small to XXXL! And to accommodate more body types, we've made sure our styles are gender-neutral and can be worn by both men and women in all shapes and sizes!
|
Posted on February 26 2021