Spotlight: The Griz Collection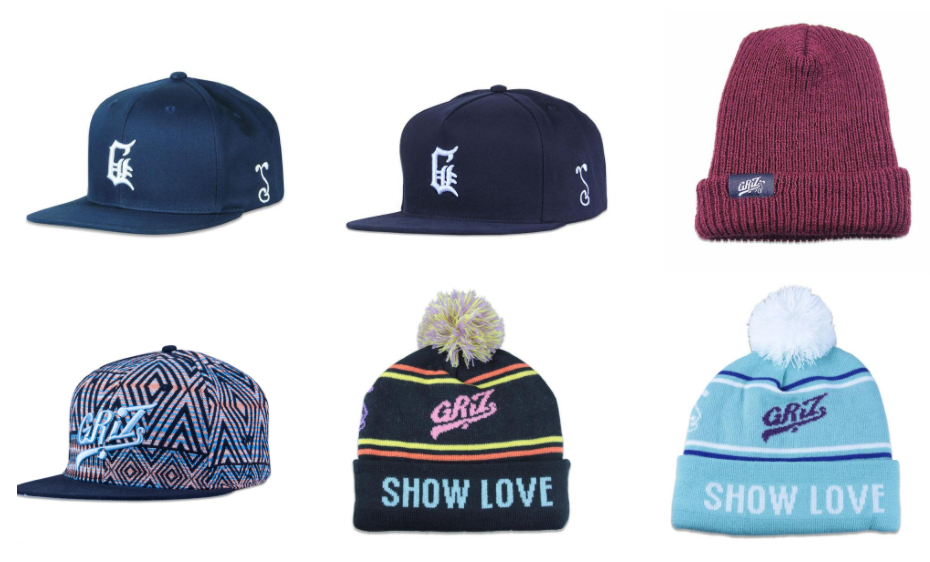 If you haven't already seen it, we have an exciting new line to share with you to kick off 2018! All things Griz are now featured on our website, and they're selling fast. From beanies to snapbacks, we're featuring select designs that are sure to impress (and maybe spark a conversation). We're proud to feature Griz in all his local glory. Hailing from Detroit, Griz headlined a two-day New Year's Eve event in Asheville, North Carolina to ring in 2018. If you're not planning on seeing him this concert season, you can still represent the electronic beat guru from the Mile High city by investing in one of our special edition looks.
2017 was a big year for the independent artist, who spent the year touring after his 2016 release of Good Will Prevail. It debuted at the top of the electronic music charts while staying true to fans in it's free access and download. We're proud to feature this artist, musician, and philanthropist in our special edition headwear line. Plus, the artist is met with much love in Colorado, where he's headlined at venues like Red Rocks in Morrison and debuted his personalized strain of recreational marijuana, GrizKush, which is currently on sale in dispensaries throughout the state.
Through GRiZ has begun to focus back on Detroit, we recommend taking a look at Grassroots California's line of hats inspired by the artist, as a statement and a thank-you for the music he's brought to the Rockies. You'd also be supporting the cause of a natural philanthropist, who's fundraising efforts for deserving Detroit-based organizations like Little Kids Rock, Detroit Symphony Orchestra, and his own independent label 'All Good Records', GRiZ continues to give kids a chance at musical education and expression. It doesn't stop there either: GRiZ often draws eyes and dollar bills to other local causes like the ACLU and animal shelters. This guy is seriously cool, and that's why repping his brand in 2018 is a great move for your wardrobe and your mindset. Are you ready to rock out and give back?
Check out the legend, GRiZ on his social media pages. 
Shout out to all of the AMAZING Griz fans out there. Check out some mad love on his Griz Family facebook group. #showlove #spreadlove
|
Posted on February 01 2018