Tis' the Season: Black Friday Shopping Guide Colorado Gear at Grassroots California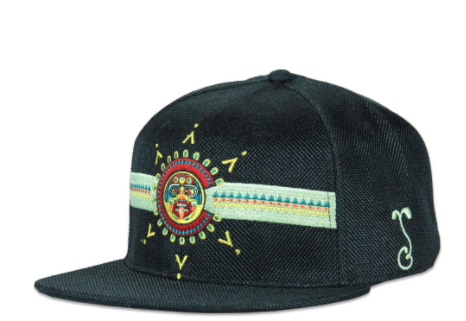 Whether you're treating yourself or a loved one this holiday season, one of the best ways to go about treating yourself and others is by shopping local deals for some of the best-quality products on the market. As for our daring, adventure-hungry Colorado clientele, we've put together a unique shopping guide with only the best products made in the state, for the state's biggest fans. Snag these gems on Black Friday with our incredible in-store and online deals!
The Mountain Division Cortez Snapback
It's a spring release that managed to not only stick around for the winter months, but also cement itself as a store favorite. From aztec-patterned cotton paneling to the a patterned Colorado logo that's sure to compete with the state flag's classic look, the hat itself carries an aesthetic that's easy to match with a number of styles. The strapback hat is designed to fit most heads, and we even snuck one more Colorado logo onto the backside of the cap, on the strap latch. It's a piece for those hardest to shop for, with it's powerfully clean coloring and design from Grassroots California.
2) Strange Natural Colorado Aztec Black Snapback
Another homage to native cultures, Grassroots California featured an aztec design on the front of this hemp-based hat. Our clothing is not just built to last and fit comfortably; we're dedicated to creating conscious clothing, built for the responsible consumer. Gift an Earth-lover in your life with this hemp-based black pearl cap they're sure to love. Plus, it can be paired with a variety of colors and styles to complete any look!
3) Removable Bear Colorado Flag Gray Wool Snapback
The best part of this purchase would be the sheer versatility of the piece itself. For someone who not only loves Colorado but also wants to keep their dome warm all winter long, this is the perfect snapback. The California bear meetings Colorado pride with our removable decal on the front of the hat. Our Grassroots California designers kept things simple and practical with our grey-and-blue solid color design and wool base.
4) The Alpine Colorado College Beanie
Raise one for the beanie lovers, because this Colorado-inspired beanie stayed true to classic form. The hat not only features all four colors on the Colorado Flag, but also a fun, bright pom to match. The hat's folded rim mimics the original flag design while the rest of the hat's crown is an ode to the Rocky Mountain range, stretching in an endless knit range around the hat in blue, red, and yellow. This is the perfect gift for your in-state Colorado die-hards or family and friends that might want to represent the state out of its borders (or maybe they're a little homesick?).
For all your Black Friday shopping, make Grassroots California your one-stop shop for apparel. Whether you're treating yourself or looking for the perfect gifts for family and friends, our sale selection is sure to make your wallet happy.
NeverSummer X GRC 2017 Smoke and Mirrors Snowboard
To feed the snow bunnies out there, Grassroots California is featuring the Never Summer X GRC 2017 Smoke and Mirrors snowboard.
This snowboard's still in pre-sale, and we're offering a $50 discount during this time.
It's not our first collaboration with Never Summer, and we couldn't be happier with the result!  The clean, crisp design of the award-winning ProtoType 2 board from Never Summer is paired with Grassroots California's originally designed, new-age, mandala-inspired print across the board's topsheet to bring balance and shred-serenity to every lap this season.
This board is specially made in Colorado through our collaboration with Never Summer. There are 30 limited edition boards in total, and whether you snag one as a gift or a splurge on yourself, you can confidently say it's inches away from being one of a kind.
The NeverSummer model is cut to be the perfect mid flex board for the slopes. It also features the Ripsaw Rocky Camber Profile by the company, designed for digging trenches and increasing the board's pop and edge hold. Long story short, you can get anywhere and back on this board regardless of the type of run, on any mountain.
Icelantic X GRC 2017 Liquid Summit Skis
Our very first collaboration with Icelantic Skis is a design dream and sure to be a monster on the mountain. Our custom topsheet features turquoise, powder-blue and white abstract design, all fitted on the award-winning Nomad 105 - Icelantic brand's best-selling freeride ski. The set is built for maximum flotation and a sturdy ride, no matter the terrain. Again, these unique ski's were made specially in Denver, Colorado.
|
Posted on November 29 2017