Frist Friday ft Dela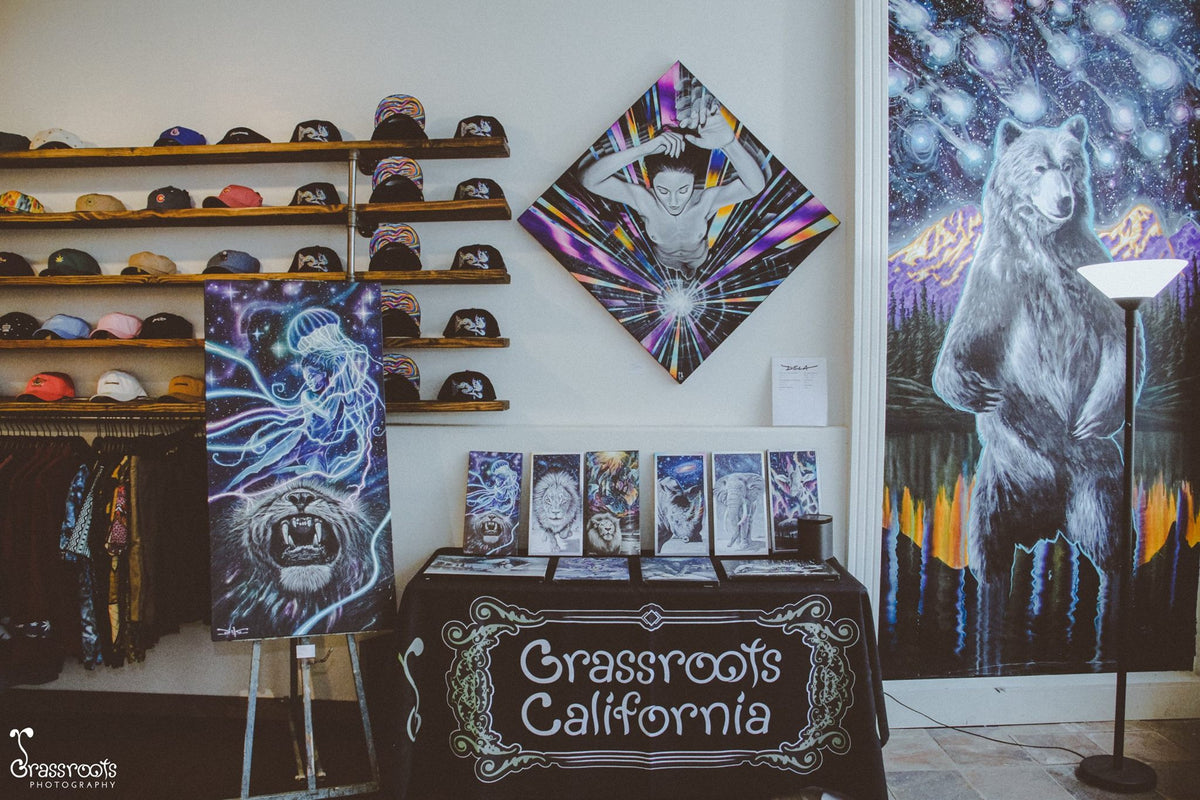 On the First Friday of every month, The Art District on Santa Fe opens their doors to a community of art lovers, food truck fanatics, and gallery gurus. Here at Grassroots Colorado, we are fortunate enough to share our wearable art while hosting some incredible talents! 
This month's First Friday featured our friend, Erik Dela Cruz.  
Better known by his artist name, DELA, his work is inspiring and dreamlike. His take on the beauty of a woman along with his colorful whimsy brings psychedelic fun to the modern art world. Dela, an Oakland California First Friday alum, brought his experience right to our front door... 
...Or you could say back door, seeing as he did some live painting and created a one of a kind masterpiece on ours! 
We are grateful to have worked alongside Dela in making exclusive merchandise such as stickers and the Grassroots x Dela hat! All items are available for purchase at 846 Santa Fe Drive, as well as online at Grassrootscalifornia.com! 
A big thank you to Cheba Hut for providing an awesome spread and all of our appreciation to everyone who came out to enjoy another incredible event. 
Be on the look out for our upcoming First Friday's and if you'd like to learn more or donate to our growing artist community, please visit http://www.artdistrictonsantafe.com/!