(Not-so) Bassik Stasik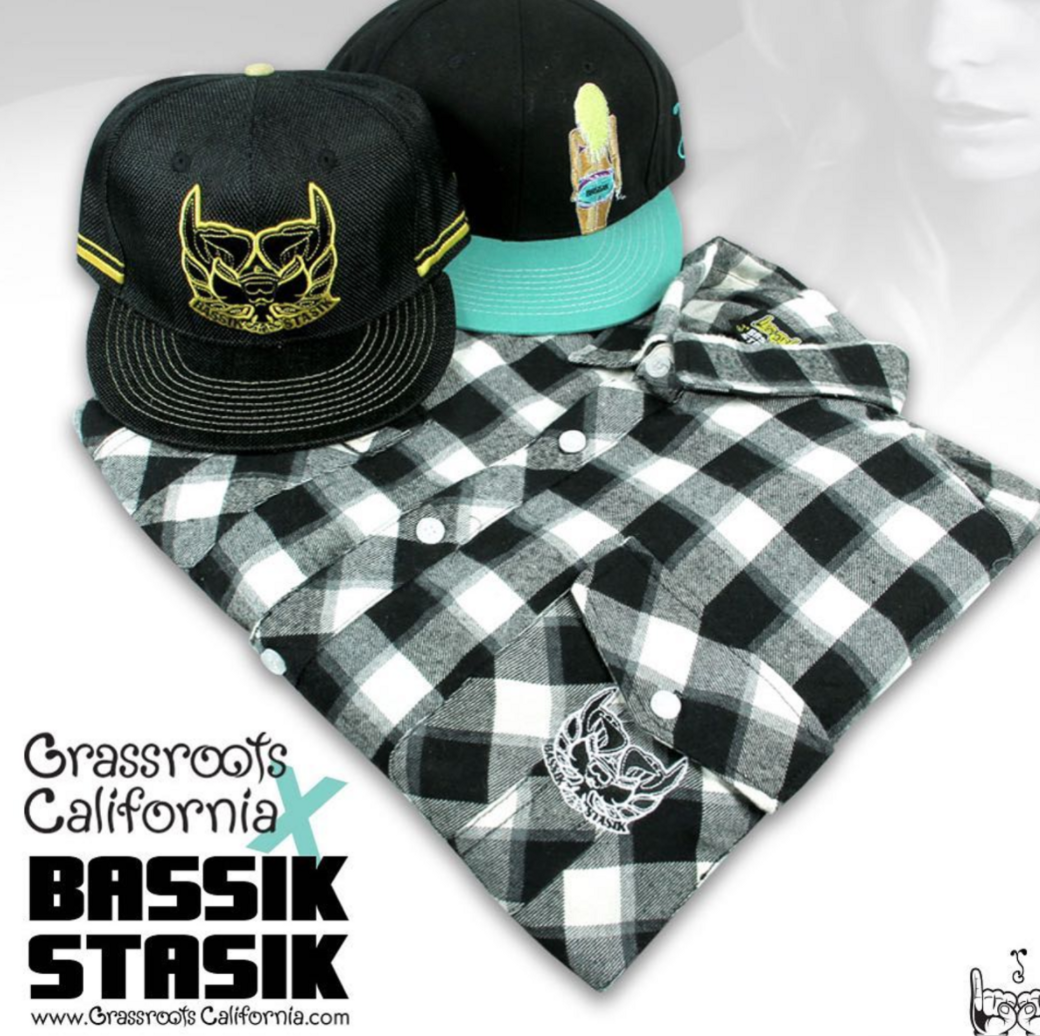 It was 2:45 on Saturday, just under 3 hours before Umphrey's McGee would take the stage for Chicago's Redux show. I took a seat, set the phone on speaker, and waited. "Hello, Ryan Stasik?" The phone had stopped ringing. "This is he! Is this Niki?". The bassist of the band I had followed to Milwaukee, Chillicothe, Chicago, Indianapolis, Peoria, and more was on my phone and was saying my name. But I had no time to fangirl. We had less that 30 minutes until sound check and there was a whole page of questions I was dying to ask him. I reminded him I was recording the conversation for the interview. "F*** yeah! Let's go for it!" 
The next 15 minutes were a whirlwind of emotions, from sharing happy memories, learning important lessons, and revealing some more emotional moments from the band, the following details our conversation and what we had to learn about Ryan Stasik from the man himself.
Chi-ca-goooo Love
Our conversation started talking about Chicago. I knew the band had met and played at Notre Dame in South Bend, Indiana, not far from my own alma mater, Purdue University in West Lafayette. While some of the band members grew up in the area, Stasik first told me that he had moved to Wrigleyville in 2001, but left Chicago after having children to be closer to more family. What he misses the most? "The food, the lake shore, boat life, and the sports teams!" While Stasik is known for loving his hometown, Pittsburgh teams, he picked the Chicago Blackhawks as his favorite Chicago team. "I like hockey!". 
So why does the band love the Windy City and continue to return? "The people!" Stasik replied. "Everyone [in the midwest] is very compassionate and greets you with open arms." "[Chicago] feels like a hometown to us, this is kind of like where we grew up, to say the least, so to be here and be back has that special home feeling." Ryan also shares with me that Annie Bayliss, wife of stage left guitarist, Brendan Bayliss, has the Chicago flag tattooed on her wrist because she loves Chicago so much!
Chicago is well-known for it's deep-dish pizza, so I had to ask, where was Stasik's favorite Chicago pizza? "Pequods!… I like it with pepperoni and sausage." "Meat lovers!" we joked, but really, I was wondering how soon I could get over to Clyborn to try Peqoud's legendary, carmelized crust for myself!
Who is "Bassik Stasik"?
I've read countless pages and watched interviews before but I still wanted to know more about the bassist, lovingly nicknamed, Pony. While the story behind his nick name isn't "suitable for all audiences", the "world's okayest bass player", also known as "Bassik Stasik", was happy to tell me more about his role with the band. His bio on the Umphrey's website shares that Ryan first learned "piano at 5" and "guitar shortly thereafter", so why bass? "You know, Niki, the bass chose me." What is his must-have piece of equipment? "I'm not being funny, but a tuner! Gotta be in tune." Smooth. And good answer. 
As the front man of the band, Stasik is often recognized for having a very unique, classy sense of style. From brightly colored pants, to vibrant plaids, from metallic skinnys, to stars and stripes, and even a rat tail hairstyle a few years ago. These days, Ryan almost always takes the stage in a hat, with labeled sweatbands on his wrist, plain or graphic t shirts, a fresh and a pair of red and black Nikes. Stasik's impeccable fashion had me wondering what (or who) inspired his style. Stasik recalled recent #tbt's his friends had posted: "Wow, yikes. Who let me on stage like that?" he says jokingly. "I think I'm going to make a funny calendar with 12 months of 'who let me on stage like that', but, I do mostly do it all by myself." 
Some of the best life advice shed next in this interview came from Mama Stasik, and it's an important lesson we should all hear and learn from: 
"Listen, if people don't like what you're wearing, tell them to shut up…"
"I think it's fun," he reflects, "to be able to go up there and rock whatever makes you feel like you're having a good time." I couldn't agree with you more, Ryan! Preach!
Grassroots California collaborated with the top-notch bassist and designed the official Bassik Stasik collection featuring a black and white, plaid button down as well as 2 fitteds and 1 snapback hat (and apparently another one is on the way!) Shop the official Bassik Stasik Grassroots collection here and the official Umphrey's McGee gear here or in-store at Grassroots Chicago, or Denver.
Band of Brothers
Stasik to recall favorite band memories was the most emotional part of the interview. It sounded like Ryan was (almost) choking up on the other end as he recounted this special, powerful memory of the UM tour life in New York during September 2001:
"With 9/11 just passing again, and looking back at some pictures, it made me reflective of when the band was together and we were gigging in New York… During 9/11, we were touring in New York as a band, and we were at a Bed-n-Breakfast with no radio coverage, so we didn't even know what had happened, and we actually played a gig that night. And then, 4 days later, played a gig in New York City and that was something that we'll never forget. And to be able to kind of heal people with our music for that week and be together as a band of brothers and just see what had happened and how people were bonding and banding together was something that was pretty special and something that we'll always remember for the rest of our lives."

The Man Behind the Bass
The rest of the interview was much more casual as I asked questions to get to know Ryan a little bit better. He answered that he'd prefer deep-dish to thin crust, chocolate over cheese, and milk instead of orange juice. Stasik's favorite drinks include Budweiser (obviously) and gin and juice, and shared that'll he'll be drinking again shortly: he's taken a year off from drinking and has is eating healthy (and it totally shows!). Ryan will not leave the house without his family and is completely fascinated by aliens. In 10 years, we'll probably find Ryan drinking a Budweiser on the beach, smiling, with his fam. Also, special shoutout the Glastonbury: get the Umph to play your festival next year! Ryan would love to experience an international festival and has been interested in the UK's top summer festival lineup for awhile!
It's no surprise that the men of Umph attended Notre Dame and have strong roots with the Fighting Irish. Ryan Ruga Connolly, owner of Grassroots, insisted I ask Stasik if he thought Notre Dame would win the national championship in our lifetime. "A loaded question!" Stasik laughs, "I do believe it will happen. I don't think it will happen this year, but we're on the right path!" "Before [Purdue]!" he continues, knowing I'm a Purdue Boilermaker. "But, I like black and gold!". We know you do, Mr. Steelers-fan!
Media and More…
Look at more pictures from the September 23rd Chicago Show at Huntington Bank Pavilion. Photo credits: Tara Gracer, an official photographer for Umphrey's McGee (and a very close friend of mine!).
Listen to Saturday night's show, including the third, rare, acoustic set hosted by Nugs.net.
Watch the live stream my phone interview with Ryan Stasik. 
Follow Ryan Stasik on Facebook, Twitter, and Instagram.
Follow Umphrey's McGee, on their website, Twitter, Facebook, Instagram, YouTube, Jamble, and Nugs.net.
Check out Grassroots California's website for hats, apparel, and accessories, and check out the Grassroots Chicago's Facebook and Instagram. Come see the new store front at Movement Gallery located at 515 N. Halsted in Chicago as well!
About the Author
I'm Niki Graham, Grassroots employee and total Umphreak! For more pictures and videos from Umphrey's McGee shows and other music festivals and concerts, follow me, Niki Graham, on Facebook, Instagram, Twitter, and stay tuned for more posts on the Grassroots blog! Thanks for reading! \mm/ #umphlove
|
Posted on October 02 2017