Grassroots x Pretty Lights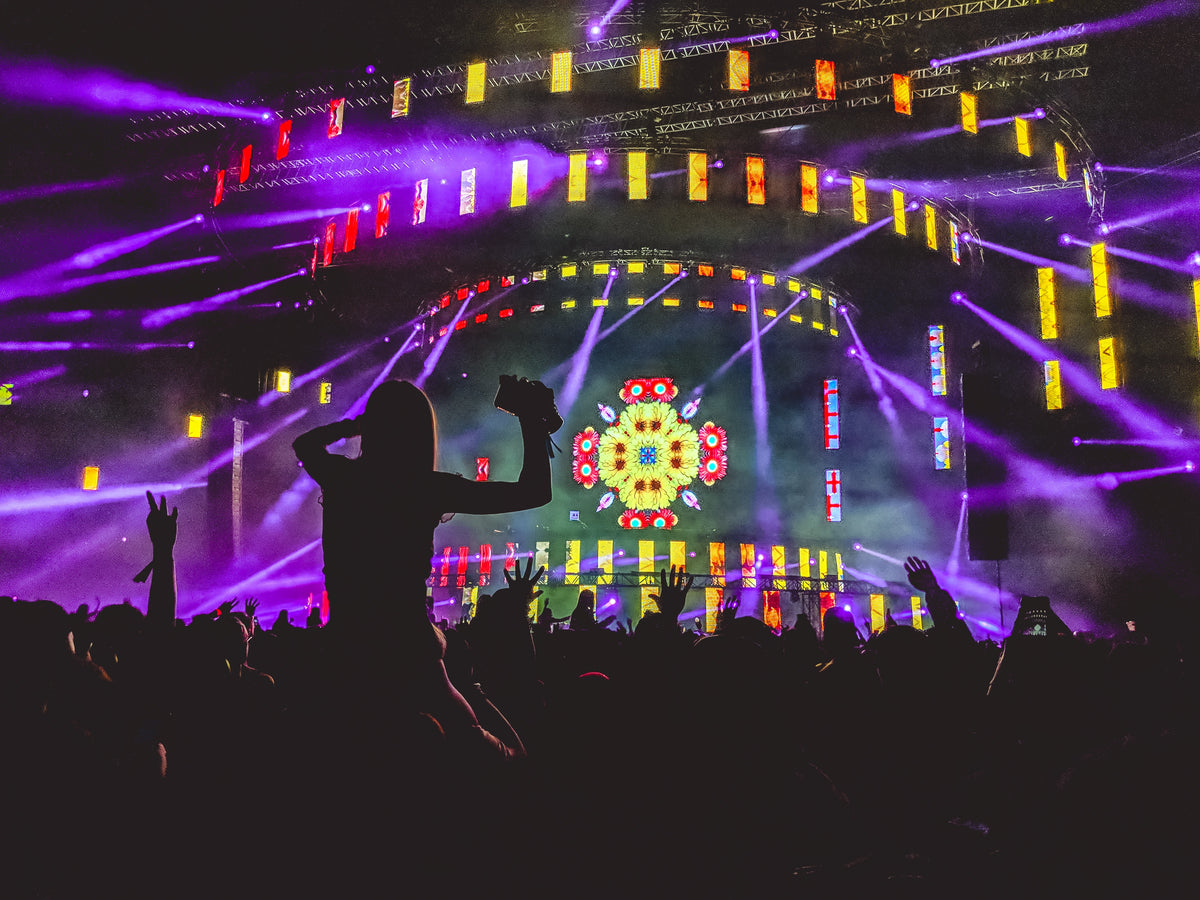 You may not think that clothing and music go together, but upon second thought, it's easy to make the link.
(If you don't believe us, we invite you to think back to the days of KISS, the Insane Clown Posse and the Village People.)
So when Pretty Lights reached out to our team for a collaboration, we were on that like white on rice.
Matchmaker matchmaker….
Since that time, our crew has been super busy helping pimp out their merch store with all sorts of new gear. From fitted hats to pins that feature designs from Sara Bott and Boxhead, their online store has it all.
The collection includes monogram gold pins, monogram silver pins, a Pretty Lights and Sara Bott-designed hat carrier case, a fitted hat, and two snapbacks.
About Pretty Lights
Pretty Lights has been described by American record producer and former co-president of Columbia Records as being the face and voice of the new American electronic music theme. The artist behind Pretty Lights, is none other than Fort Collins, Colorado-native Derek Vincent Smith.
Pretty Lights was born in 2009, when Smith was invited to play a small handful of music festivals, including the Electric Daisy Carnival, Wakarusa, Bonnaroo, Forecastle, Camp Bisco and Rothbury.
Since that time, Pretty Lights has continued to perform at concerts and music festivals throughout the world, including the Evolve Festival in Nova Scotia and the Coachella Valley Music and Arts Festival in Southern California.
Fans say his live performances are as known for their musicality as they are for their complex lighting and laser displays. For more information or to download some music, visit prettylightsmusic.com.
About Grassroots California
Grassroots California is cultivating a community of artists, friends, and companies that want to support different causes. We collaborate to create a unique product and donate a percent of our sales to those in need. 
Our collaborations are the key to our company. We produce tons of limited edition items you can't get anywhere else. These items are known to be loud, proud, and one heck of a statement piece. 
Our designers take pride in staying on top of the latest trends and producing high quality goods for our customer base. Our in house designs are unique, and one of a kind art pieces. When it comes to hats, we're the leader in the game. 
Whether you're looking for fitted caps, beanies, dad hats or kid hats, we've got you covered.

Our apparel line includes everything from crop tops to dresses, to jackets, flannels and t-shirts. We offer styles for men and women and we even sell things like patches, coasters, stickers, pins, collector's boxes, rain gear, glass and so much more.
All of our clothing and accessories are top of the line. If you're looking to accessorize your style to match your personality, look no further. Grassroots California has you covered. Check out our two flagships: Grassroots Chicago and Grassroots Colorado for an in-store experience. 
|
Posted on February 15 2018
2 comments
Keep it coming, loving your gear

One of my favorite musical artist combined with The best hardware artist… How do I order one of these hats?